Giveaway #1
Lady Pendragon
Dragon Blade #3
DF Gold Foil Pat Lee Cover
COA Numbered 1,246 of 5,000
Winner is KENBO

Giveaway #2
Watchmen
Original Movie Script
Written in 1988 by Sam Hamm
Winner is EMBERTIDE

Giveaway #3
Crisis on Multiple Earths
Vol. 1 TPB
Published by DC Comics
Writer: Gardner Fox
Art: Mike Sekowsky
Winner is COMICCUB

Giveaway #4
3 Comics
Gotham by Gaslight, DC
Moon Knight #50, Marvel
Action Comics #662, DC
Winner Is MIDNIGHTER03

Giveaway #5
Spawn #8
Published by Image Comics
Writer: Alan Moore
Art/Cover: Todd McFarlane
Winner is DKNOBIUS

Giveaway #6

Spider-Man/Black Cat #3
Published by Marvel Comics
Writer: Kevin Smith
Art/Cover: Terry Dodson
Winner is ASASINV

Giveaway #7
Witchblade/The Darkness Special #1
Published by Image/Top Cow
Writer: Scott Lobdell
Art: Randy Green
WINNER IS DOMINIC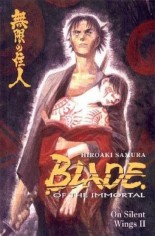 Giveaway #8

Blade of the Immortal TP:
On Silent Wings II
Published by Dark Horse
Writer: Hiroaki Samura
Art: Hiroaki Samura
WINNER IS THANOSLEGACY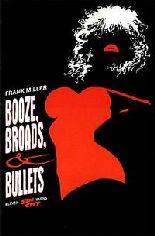 Giveaway #9

Sin City: Booze, Broads, & Bullets
Published by Dark Horse
Writer: Frank Miller
Artist: Frank Miller
WINNER IS BOBTHEGOPHER

Giveaway #10
The Punisher (1989) DVD
Starting: Dolph Lundgren
Director: Mark Goldblatt
Rated: R
WINNER IS RDIESEL

Giveaway #11

American Gods
Writen by Neil Gaiman
WINNER IS NGASIORO

Giveaway #12

V for Vendetta (HC)
300 (HC)
WINNER IS BIGTALK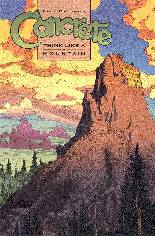 Giveaway #13
Concrete: Think Like a Mountain TP
WINNER IS LAZY RIVER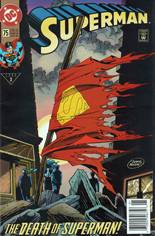 Giveaway #14

Superman (1987-Present) #75D
By Dan Jurgens
WINNER IS CHAN88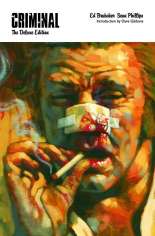 Giveaway #15
Criminal: The Deluxe Edition #HC Vol 1
WINNER IS VIRTUAL_COOL

Giveaway #16
UnrealBooks.com
Pack. Including a sticker book, action figure, and original comic art.
WINNER IS CHIPREECE

Giveaway #17
Original Comic Art by Michael Shelfer from Ghostbusters: Ghostbusted GN, page #100. Michael provided this original artwork from his personal collection and has signed it.
WINNER IS MARTELL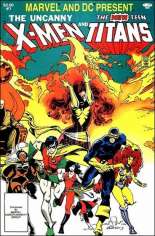 Giveaway #18
Uncanny X-Men/New Teen Titans #1A, 1982 by Marvel Comics/DC Comics
WINNER IS COOVER81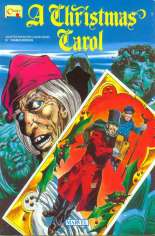 Giveaway #19
Marvel Classics Comics Series #36B, 1987 by Marvel Comics
Donated by
UnrealBooks.com
WINNERS ARE HATGIRL, JASONNEWCOMB, HML1234, and IANCHARCOAL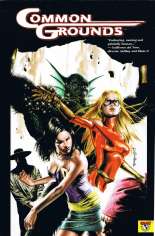 Giveaway #20
Common Grounds TPB, by Image/Top Cow Comics
Written by Troy Hickman
Art by Dan Jurgens, George Perez, Ethan Van Sciver Donated by Tory Hickman
WINNER IS FLOYDDOG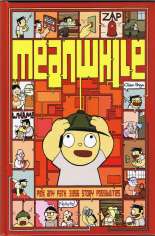 Giveaway #21
Meanwhile HC, by Amulet Books
Written by Jason Shiga
Art by Jason Shiga
Donated by Jason Shiga
WINNER IS PARALLAX2814!!!
Giveaway #22/23
Signed issues of Carbon Grey, published by Image Comics, created & donated to us by Hoang Nguyen.
WINNERS ARE JORDANGLC (#22) & CHIGGER254 (#23)!!!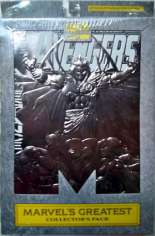 Giveaway #24
Marvel's Greatest Collector's Pack: Avengers/X-Men - Bloodties Box Set
Donated to us by our good friends at
UnrealBooks.com
.
WINNER IS CCHAPMAN73

Giveaway #25
Original artwork created and donated to us by Joe Badon.
Check out our
interview
with Joe!
WINNER IS LINKS7521