Jun 15, 2009 by
Chip Reece
Comments Off
Posted In:
Reviews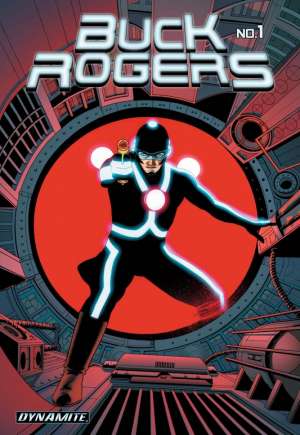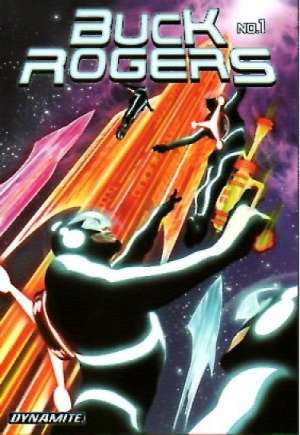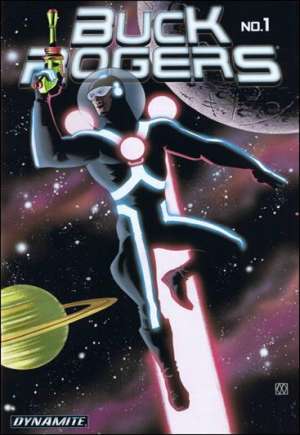 Cassaday 50/50 Cover                                  Alex Ross 50/50 Cover                                   Matt Wagner Variant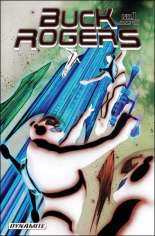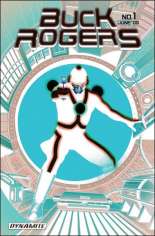 Dynamite – June 2009 – $3.50 – 32 pgs – Color
Writer: Scott Beatty – Artist: Carlos Rafael – Regular Covers: John Cassaday & Alex Ross
Synopsis:  We are treated to the beginning of this adventure by showing us how Buck's ship comes to travel through time, and crash land on future Earth.  Background is given to show us that Buck is not much for respecting authority or a stranger to adventure and danger.  On future Earth Buck is rescued from his wreck by Wilma, a woman who appears to work for Earth's defense.  They soon find themselves in a predicament as they are chased down by a being known as the Pack, who appears to be some kind of intelligent and/or maybe cybernetic bear!  Both Buck and Wilma are blasted by the Pack, and appear to fade into nothing.  Wilma gives us our only clue as to what's next as she says, "See you on the other…"
Review:  I usually don't go for these sci-fi/futuristic type books, but I was initially brought in by the cheap #0 from a few months ago and felt curiously drawn to the next issue.  So far the book appears to be pacing itself pretty well, giving us some background to our hero yet keeping us tuned in with interspersed action and mystery.  The Pack character is a fun idea, but I found myself immediately comparing it to Phillip Pullman's bears from his Golden Compass book.  Hopefully, there will be more to this in future issues to distract from my initial impression.  Overall though a fun read, and great artwork to boot!  You really can't go wrong with any of the covers that are offered with this issue either!
Story: 8.5 – Writing: 9 – Art: 9 – 50/50 Covers: 10
Overall: 9.13

---
Comments are closed.