Jun 8, 2009 by
Chip Reece
Comments Off
Posted In:
Reviews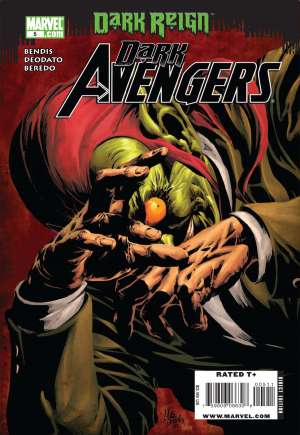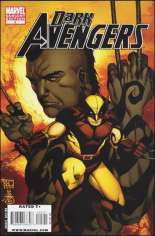 Mike Deodato, Jr Regular Cover                          Khoi Pham Variant
Marvel Comics – August 2009 – $3.99 – 32 pgs – Color
Writer: Brian Bendis – Art: Mike Deodato, Jr. – Cover: Mike Deodato, Jr.
Synopsis:  Norman's crew return from battle, but are confronted by the Sentry's abrupt return from "death."  No one (even the Sentry) seems to know why he wasn't killed, but Norman can tell Bob seems a little "off," and again reminds Bob that there is no Void.  Norman addresses the accusations made by Clint Barton on live TV, while we are given some glimpses into the lives of the rest of the team during their down time.  Most notable of these are Ares coming home to find a truancy notice instead of his kid, and Captain Marvel just discovering that his teammates are all one time criminals.
Review:  A definite improvement already from the last arc.  I love that Norman came out and addressed the Clint Barton issue head on, and even reminded the public that Clint also joined the Avengers originally as a reformed criminal along with Quicksilver and Scarlet Witch.  There was some great dialogue in this issue between the other Avengers.  I laughed out loud when Creed mocked Norman's "There is no Void…" with a Ghostbuster's reference, "There is no Dana, only Zuul."  This issue had an obvious focus on setting up some tension among the team.  A fine example that a book doesn't need to be full of non-stop action to be enjoyable, especially with a cast of characters as crazy as this one.  I hope to see more issues like this!  Artwork was fabulous, I have to say especially on the Norman interview panels…Deodato made what could become a very monotonous amount of interview scenes into some great feature and gesture work.  His regular cover is also quite drool worthy.  Pham's variant is boring (in comparison to Deodato's), and will not be included in my grading of the book.
Story: 9 – Writing: 9.5 – Art: 9.5 – Cover: 10
Overall: 9.5

---
Comments are closed.