Jun 9, 2009 by
Chip Reece
Comments Off
Posted In:
Reviews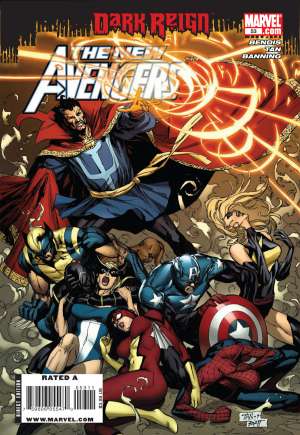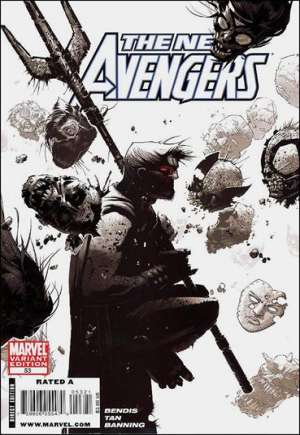 Regular Billy Tan Cover                                        Chris Bachalo Variant
Marvel Comics – July 2009 – $3.99 – 32 pgs – Color
Writer: Brian Bendis – Art: Billy Tan – Cover: Billy Tan
Synopsis:  Dr. Strange and the Avengers continue to search for who may be chosen as the new Sorcerer Supreme.  They come across Daimon Hellstrom who is in the middle of a battle with the Hood with backup provided by Madame Mask.  The Avengers quickly descend upon the battle to try and sort out what is going on.  Meanwhile, the Eye of Agamotto has apparently chosen someone…
Review:  I am quickly becoming disappointed with this story arc.  The Avengers have stepped back to take a very minor supporting  role in a story that has quickly lost a lot of it's mystery and intrigue, and become more of a slugfest.  It's possible that not everything is said and done, but I felt the momentum of the story was lost here.  I was disappointed with the reveal at the end because I really don't know enough about the character to care too much, there just hasn't been enough buildup.  It seems that Bendis is going for shock value here mixed with some entertaining action scenes.  Not enough to support a $4 price tag!  Tan's art duties failed to make me a fan of his work…
Story: 6.5 – Writing: 7.5 – Art: 7 – Tan Cover: 7
Overall: 7

---
Comments are closed.