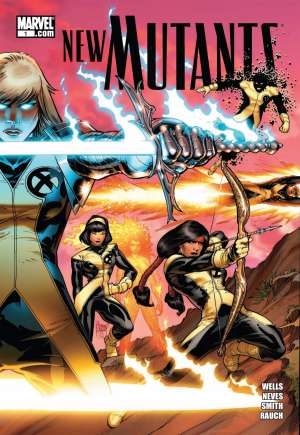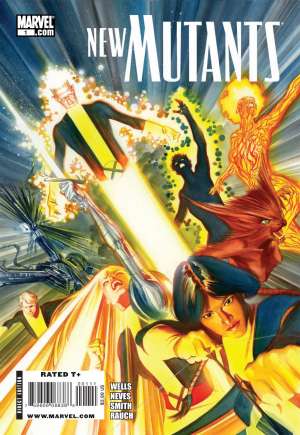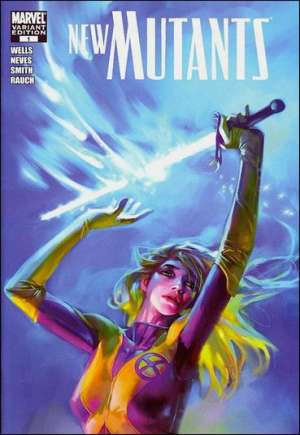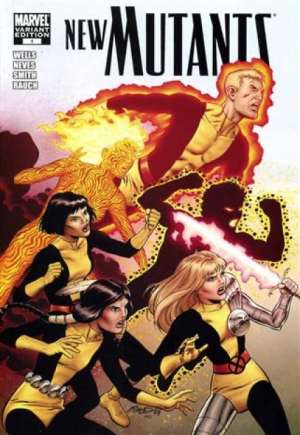 Adam Kubert Cover                     Alex Ross Cover                    Bob McLeod Variant             Ryan Benjamin Variant
Marvel Comics - July 2009 - $3.99 - 32pgs - Color
Writer: Zeb Wells - Art: Dogenes Neves - Covers: Various Artists
Synopsis:  From what I can tell this series continues from the X-Infernus series that highlights Magik's return.  I am going to write this review as if I haven't read that series (and I haven't), and treat it as the start of a new series.  Now to the review...
Well, everything starts with what appears to be Shan talking to a little girl that she says her and Dani Moonstar have been searching for.  Then we skip over to California where Magik drops out of the sky mumbling something about Dani and Shan being in some trouble.  Cannonball and Sunspot show up to get between her and some grumpy mutants who hate her for something I'm assuming happened in X-Infernus.  After having Beast check Magik over Cannonball reveals that he wants to put a team together that involves his old New Mutant teammates.  Magik reveals that Magma gave her some information in the future to go back and help Dani and Shan before they are killed.  The team shows up where Dani and Shan were last seen, and split up after something Magik sees sparks a memory.  CB and Sunspot go into a bar to ask questions, and quickly get into a fight with some ruffians who appear to be mutant haters.  Pretty soon they discover Shan is tied up and catatonic in a closet next to a dead guy on the floor.  Magma and Magik go to talk with the missing little girl's (from the beginning of the book) parents to get some info, but soon figure out the parents are keeping someone in the basement...that isn't Dani.
Review:  I was somewhat confused by this book at times.  I know new readers would be lost as well, thinking this book would be making some introductions and getting us familiar with the characters, but it doesn't.  I have no clue why Magik ate a piece of Pixie's soul (that's why the mutants hate her) nor why she has such "odd" behavior.  Some of the lines she has and the way she looks at people are kind of creepy.  There is a brief scene w/ a guy named Empath locked in a cell at X-Men headquarters, who tells Magma he hates the X-men for taking his sight.  Okay,  random for now I guess.  Don't know what to think about the reveal at the end...had to do some research to figure out what it was Magik and Magma found in the couples basement.  People who have followed these characters may enjoy this book, but for most of us wanting to jump in to a new series will be disappointed and confused.  The artwork was nice, and the Ross cover is astounding as usual, don't care too much for the McLeod and Kubert covers.
Story: 6 - Writing: 5 - Art: 8 - Kubert Cover: 7 - Ross Cover: 10 - McLeod Cover: 6 - Benjamin Cover: 8.5
Overall: 6.7
Continue Reading »